AWS has released the Most popular AWS Partner Network (APN) Blog posts in 2017 rating. The content of the APN Blog reaches a wide base of AWS customers and APN Partners globally.
We are happy to see that, AWS IoT on Mongoose OS blogposts (Part 1 and Part 2) are the Top 3 Most Viewed AWS Partner Network (APN) Blog Posts in 2017: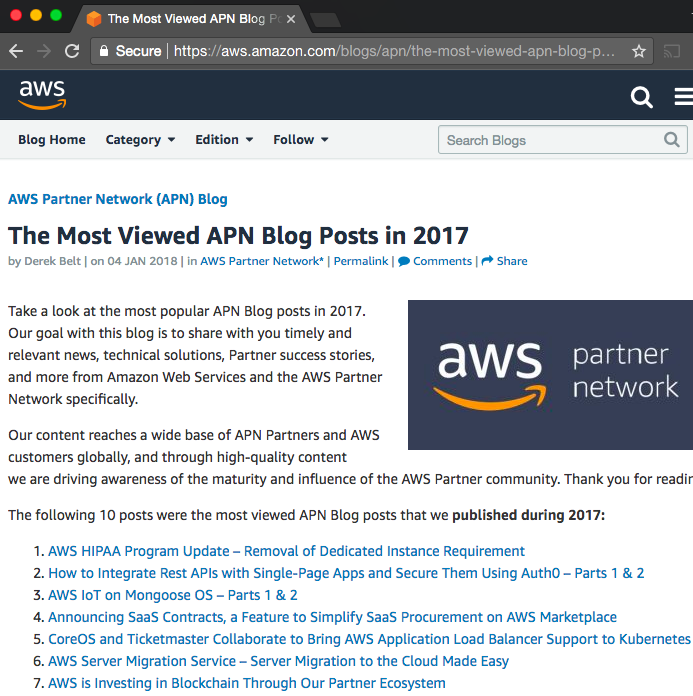 Quickstart
To quickly start with Mongoose OS visit Downloads section.
Questions?
To contact, send us a message or ask on the developer forum.