We are pleased to release a most recent Case Study on Mongoose OS being integrated in Schulthess Maschinen AG latest 'washMaster' laundry machines.
Schulthess Maschinen AG is a long-established Swiss company that develops and produces washing machines and dryers for private households, apartment blocks and for business and industry. Schulthess stands for top quality and customer service, innovation spirit, sustainable production - and for Swiss made.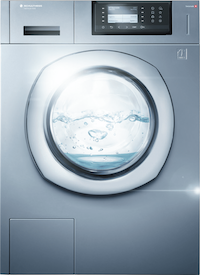 Here is what Michael Schwetz, a lead Software Engineer at Schulthess Maschinen AG, says about Mongoose OS: "Mongoose OS provides most of the required features, like communication to IoT Clouds out of the box. There was no need to think about device configuration, Over-The-Air firmware updates and remote procedure calls. Plus we are still free to use other hardware or IoT backend in the future. The first step to get a simple prototype online was done within a few days. Mongoose OS provides most of the essential features on the device side, in contrast to off-the-shelf IoT systems that showed a very bad cost-value ratios. The openness to various IoT backend systems, from Microsoft Azure to IBM Watson is amazing. It would be very difficult to find an alternative to Mongoose OS with these features already integrated."
Read a full Schulthess Maschinen AG Case Study here.
To contact: send us a message or ask on the developer forum.